Determine Your Personality Through Your Blog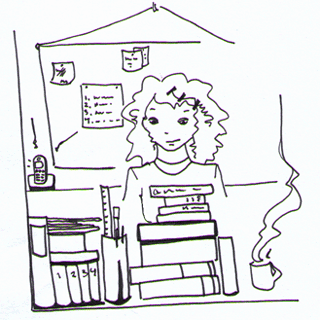 A person's personality can be hugely determined through their style of writing and how they put themselves out there to the world. That is why I was so interested when I came across a site called Typealyzer. Upon entering it you are greeted with the site's name, a subline asking "What personality is that blog?" and a textbox where you can input a site's URL. It is incredibly simple and just begging to explored further. So what did I do? I entered Super Blogging Tips URL!
Upon receiving my results, I noticed they were based on the Myers-Briggs Type Indicator, which has a total of sixteen different personality combinations, based on things like introversion/extroversion, sensing, intuition, thinking, feeling, perceiving, judging, etc. The results for this blog were ISTJ – The Duty Fulfillers. I felt that that was very appropriate as this blog has a very professional and business-like purpose. The description given for the ISTJ personality type is as follows:
The responsible and hardworking type. They are especially attuned to the details of life and are careful about getting the facts right. Conservative by nature they are often reluctant to take any risks whatsoever.

The Duty Fulfillers are happy to be let alone and to be able to work int heir own pace. They know what they have to do and how to do it.
Typealyzer also showed an analysis of brain activity during writing that applies to the blogger at hand. It shows whether a blogger is more idealistic or practical during writing, and if they are a feeler or a thinker.
All-in-all, I found this very intriguing, especially because I am interested in the personality and inner aspects of people. If it's something you are interested in too, I suggest you try out Typealyzer. It takes only a second for it to analyze the personality of your blog, but it offers an insight on who you are as a blogger. Typealyzer is also a step outside of business and offers a little bit of entertainment, and that's something we all need in our busy schedules, so have fun with it!
Comments