I previously published a popular article titled 33 Must-Have Firefox Extensions. Since that generated such a positive response and helped many people discover useful tools, I figured that a continuation of said article would be a good idea and prove to be very helpful for you… Not to mention that plenty of new Firefox add-ons and extensions have been released since the last article.
Firefox is fast and secure, and the browser of choice of 52% of Super Blogging's readers, as well as myself. Since so many of you are Firefox users, I feel that it's important to share useful tips and must-have extensions with you. If you're not using Firefox, you can download it here.
So here are 10 more wonderful Firefox add-ons: Read more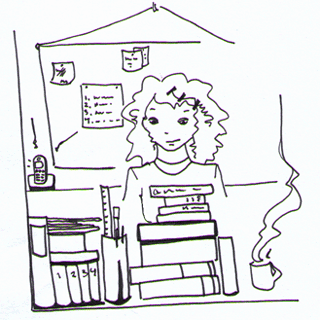 A person's personality can be hugely determined through their style of writing and how they put themselves out there to the world. That is why I was so interested when I came across a site called Typealyzer. Upon entering it you are greeted with the site's name, a subline asking "What personality is that blog?" and a textbox where you can input a site's URL. It is incredibly simple and just begging to explored further. So what did I do? I entered Super Blogging Tips URL!
LastFM is a music-oriented site, designed for any music fan. It creates a profile page for you, which shows off the tracks you've listened to, and recommends new music based on that. LastFM also keeps a full history of all of your music, so you can look back on it and view customized charts and information as well. LastFM is one of my absolute favorite sites and I highly recommend it to any music junkie, especially someone who has a big music library is always listening to their favorite tunes on the computer as they work or play.
Another great thing about LastFM is the fact that it so customizable for the user to have the best experience possible. A huge part of this is all of the cool programs and tools that anyone can download, based on your own needs. I've compiled a list below of several good ones, so if you're into music and LastFM, check it out. Read more
I was using StumbleUpon a few days ago and came across an excellent tool that can easily let you know if a site is down or not. Sometimes when browsing the web and visiting your favorite sites, or even a new site you've never laid eyes on before, it won't load. Then you'll start to wonder if the problem is on your side or theirs.
Luckily, there's one tool you should always have in your bookmarks for a time like that – and it's called Down For Everyone Or Just Me. Upon visiting that site, I was pretty impressed. It was as simple as any site can be made, with a white page and only one line of text. Basically, it says "Is ____ down for everyone or just me?" All you have to do is enter in the site you want to check, and then click on "or just me?" and it'll tell you.
But like I mentioned, Down For Everyone Or Just Me is a great example of how important simplicity can be. The creators of that site understood that all the visitors wanted was to know if a site was truly down or not – and they didn't need anything else. This lets the site load quickly and its users easily find what they're looking for.
So next time you're wondering if the site you're trying to access is unavailable for just you or also for the rest of the world, try Down For Everyone Or Just Me. Have you ever used this tool before? Do you know any others similar to it, or any better alternatives? Let us know what you think! And I have plenty more great tools to share, so if you don't want to miss out, subscribe to Super Blogging today!
Have you got a website or even a blog? Well, how often do you keep them updated with fresh, unique and interesting content…? Time consuming isn't it…? Well, the saying goes, "content is KING"…Whether you like it or not!
We all know that content is what search engines feed on, and if you can constantly provide it, they will indeed reward you with higher SERP's and a trail of targeted organic traffic…the holy grail on internet marketing! Not just any content, but original written material relevant to the theme of your website or blog. "An article a day, keeps the Google slappers away…". But yes, it does require a lot of commitment to spend hours writing articles to update your online publications. Even worse if you have a portfolio of domains and websites, lying around collecting dust! In that case, you would need a lot of content, and fast! But it does pay off without a doubt, as top search engines will eventually notice your websites sudden surge of explosive content, thereby bringing you a bumped up ranking, which is what we all want! Read more